Digital Printing
Printing in the current period has been completely transformed by the introduction of digital printing. Because of this process, it is now possible to print photographs, graphics, and text on a broad variety of different surfaces of high quality. The production of stickers is among the most common uses of digital printing, making it one of its most popular applications. Stickers and digital printing are two topics that will receive a thorough examination in the following paragraphs.
Digital printing can be done on a variety of different surfaces.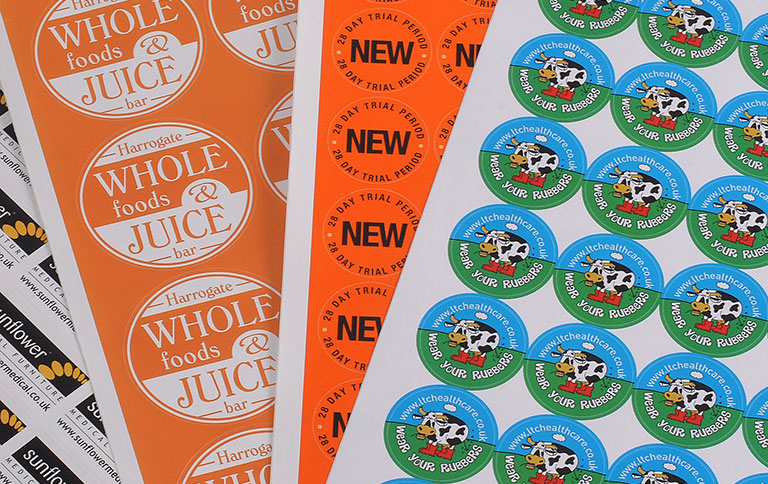 Printing in digital format has a number of advantages over more conventional printing methods. To begin, there is no requirement for printing plates or any other kinds of setup processes, which means that the process is both quicker and more effective. In addition, digital printing makes it possible to produce photos of high quality, complete with accurate color reproduction and a sharp focus.
What exactly are these Stickers?
Stickers are self-adhesive labels or decals that can be applied to a number of surfaces in order to advertise or adorn them. The majority of the time, they are constructed out of vinyl or paper, and they are able to be printed in a wide range of dimensions, contours, and hues.
Stickers have a broad variety of applications, including but not limited to product marking, use in promotional materials, and decorative purposes. It is usual practice to apply them to surfaces such as automobiles, storefronts, packaging, and other areas.
Stickers and Digitally Printed Materials
Stickers of superior quality, featuring vivid colors and finely etched features, are now feasible thanks to the advent of digital printing. The method enables the production of personalized stickers that may be printed in any configuration, making them suitable for a wide variety of uses across a variety of industries.
Stickers go through a multi-step printing process when they are digitally produced. To begin, the blueprint is crafted with the use of sophisticated computer software. It is possible to develop the design from start or to import it from previously made artwork or graphics.
When the design is finished, it is sent to a digital printer so that it can be printed. When printing the pattern into a sheet of vinyl or paper, the printer makes use of specialized inks to do so. Because the ink is "cured" using heat or UV light, the pattern will be sturdy and long-lasting even after repeated uses.
After the design has been printed, it is next processed through a cutting machine that is specifically designed to produce the desired shape. Stickers are cut into the correct shape by the machine, which employs a blade that is computer-controlled to ensure precision and accuracy in the cutting process.
After the sticker has been cut out, it is peeled away from the backing paper and then it is ready to be put to the surface of your choosing. Stickers can be applied in a variety of ways, including applying them wet, applying them dry, or applying them using transfer tape.
Application of Water
The sticker is applied to the surface by means of a wetting solution in the process known as "wet application." The solution makes it possible to reposition the sticker if it becomes necessary and helps to prevent air bubbles from forming. After the label has well adhered, any extra water can be removed with a squeegee or another suitable instrument.
Application Done Dry
The sticker is applied directly to the surface during the dry application process, which does not entail the use of any wetting solution. Stickers and decals that are quite small and do not require a great deal of repositioning work well with this strategy.
The Application of Transfer Tape
The application of transfer tape entails applying the sticker to the surface with the use of a transfer tape. Following the application of the transfer tape on top of the sticker, the sticker is finally positioned on the surface. After the sticker has been properly positioned, the transfer tape can be removed, but the sticker will remain.
Benefits Obtained from Utilizing Digital Printing Techniques for Stickers
When it comes to the production of stickers, digital printing provides a number of benefits. These are the following:
Prints of the highest quality: The use of digital printing enables the production of stickers of the highest quality, which feature accurate details and vivid colors.
Personalization: thanks to digital printing, it is possible to create stickers that are unique to the recipient and that may be printed in any size or shape.
Stickers that are produced using digital printing are both durable and long lasting, making them an excellent choice for use in applications that take place outside.
Stickers can be produced in huge quantities in a relatively short period of time thanks to the speed and efficiency of digital printing, which enables the process to be automated.
For Promotional Gifts Items & Corporate Gifts Items