Light Fabric Heat Transfer Printing
Items that may be personalized have quickly become very popular. Personalizing as much as possible with our names or adapting items to better reflect who we are as people is something that appeals to every one of us. Using an inkjet printer and a hand iron, in conjunction with heat transfer paper, it is possible to produce personalized fabric designs, such as those for t-shirts, at home.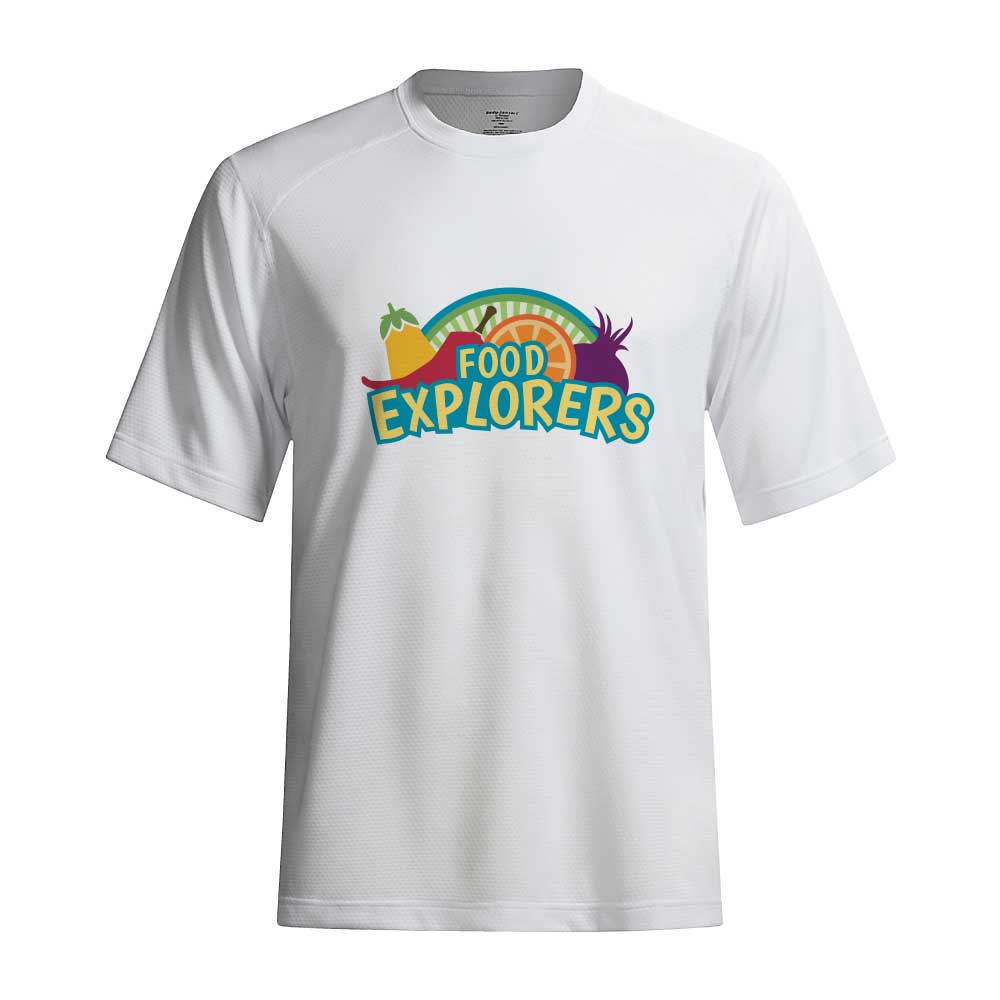 What exactly is paper for heat transfers?
Think of heat transfer paper as a form of fabric sticker; you may print any design on the paper using an inkjet printer at home, and then apply it to fabrics that are made entirely of natural materials. Heat transfer paper is available in a variety of sizes. The paper incorporates a specialized heat transfer technology that allows you to affix the printed design to the fabric of your choice by applying heat in the form of an iron or a heat press.
What kinds of things can you create and
personalize using heat transfer paper?
You are able to print anything, including images, phrases, sayings, and names, on paper, and then apply it to fabrics that are made entirely of natural materials. You can customize a wide variety of things, including coats, hoodies, shirts, pants, socks, and more. The usage of heat transfer paper on natural fabrics is appropriate for every event that you can think of.
Do you have a child that participates in sports? Seeing as how we are our children's number one fans at all times, sports moms enjoy sewing shirts that express their support for their child's favorite athlete and the team that they play for.
In order to get the most out of using heat
transfer paper, what kind of cloth works best?
You will need to transfer the design onto a fabric that is made entirely of natural fibers. Take silk, linen, or cotton as some examples. The heat transfer paper is NOT going to function very well on polyester fabrics or fabrics that have stretchy content such as mixes of lycra or spandex. Make sure that your fabric has been pre-washed before it is used to prevent any stretching once the transfer has been fused on. After the fabric has been washed and dried, you should give it a little press with an iron before adding the heat transfer paper. Are you curious about how to determine the exact content composition of your fabric? Find the tag sewn into the fabric of the article of clothing, and it will inform you of the material's composition, such as "100% cotton" or "100% linen."
There are two distinct varieties of heat transfer paper: transparent heat transfer paper, which is intended for use with light-colored fabrics, and white heat transfer paper, which is intended for use with dark-colored fabrics.
Heat transfer paper that is transparent or clear is most commonly used to apply designs onto white fabrics. However, this type of paper can also be used to apply designs onto fabrics with very light colors. A very thin coating that is transparent, transparent heat transfer paper is a type of heat transfer paper. When the heat transfer film is applied to colorful fabrics, the color of the fabric may be seen through the clear heat transfer film.
When transferring to darker-hued materials, white heat transfer paper is utilized instead of colored transfer paper. White transfer paper has a matte finish and a thin, opaque appearance. When the opaque white transfer is placed on colored or dark materials, it prevents the dark fabric colors from appearing through the transfer.
When using white heat transfer paper, it is critical to ensure that your cuts are made as precisely as possible to the picture. The reason for this is that any white that is left around the picture will be visible once the transfer has been heat-pressed. It is highly recommended that you make use of a cutting machine such as a Silhouette Cameo or a Cricut in order to achieve the finest possible results.
Even when using translucent heat transfer paper, you should adhere to the same rule of cutting as closely as possible to the picture. Again, you will achieve the cleanest and most precise cuts by utilizing a cutting machine like a Silhouette or a Cricut. However, you also have the option of using scissors to manually cut out your decals.
For Promotional Gifts Items & Corporate Gifts Items